Wolf Pendant
"Now, when you're skipping along to Grandma's house and the Big Bad Wolf comes looking for trouble, instead of getting eaten by him, you can just flash your snazzy pendant and show him that you already have a wolf in your life. This one is totally less demanding too."
Price: 26.99
---
Gangster Girl Hat
"Listen doll face if you wanna hang with the big boys, two things you gotta learn: how to shoot a Tommy Gun and how to look cool while wearing a fedora. You ain't a sexy mobster until you're wearing a Gangster Girl Hat. It's a must."
Price: 9.99
---
11.5 Velvet Rose Bouquet
Every bride needs a bouquet. Even if you are a dead bride! Ask the Bride of Frankenstein for yourself. She would recommend walking down the aisle carrying this bouquet of 11.5 inch velvet roses. They look great in a creepy vase too.
Price: 24.99
---
Moss Balls
"These Moss Balls are a perfect decoration for your magical troll lair. All you'll have to do is lure some victims in to pay the troll toll, and you'll be all set... Of course, if you're just looking to create a cool forest vibe you don't have to prey on the innocent. Just use these balls to add some ambiance and create the perfect look!"
Price: 7.99
---
Glass Bottle w/ Mouse
"If you want to turn someone into a mouse, a polyjuice potion will do the trick. But you need to add a few hairs from a mouse to complete it. So keep this Glass Bottle w/ Mouse on hand, so you'll be ready when the need arises!"
Price: 12.99
---
Metal Lantern with Glass Candle Holder
"This Metal Lantern with Glass Candle Holder is so nice you might want to just leave it up all year long! But if you use it just for Halloween, it will cast these really atmospheric and spooky shadows on the walls when lit. So lighten up your Halloween with this quality lantern!"
Price: 14.99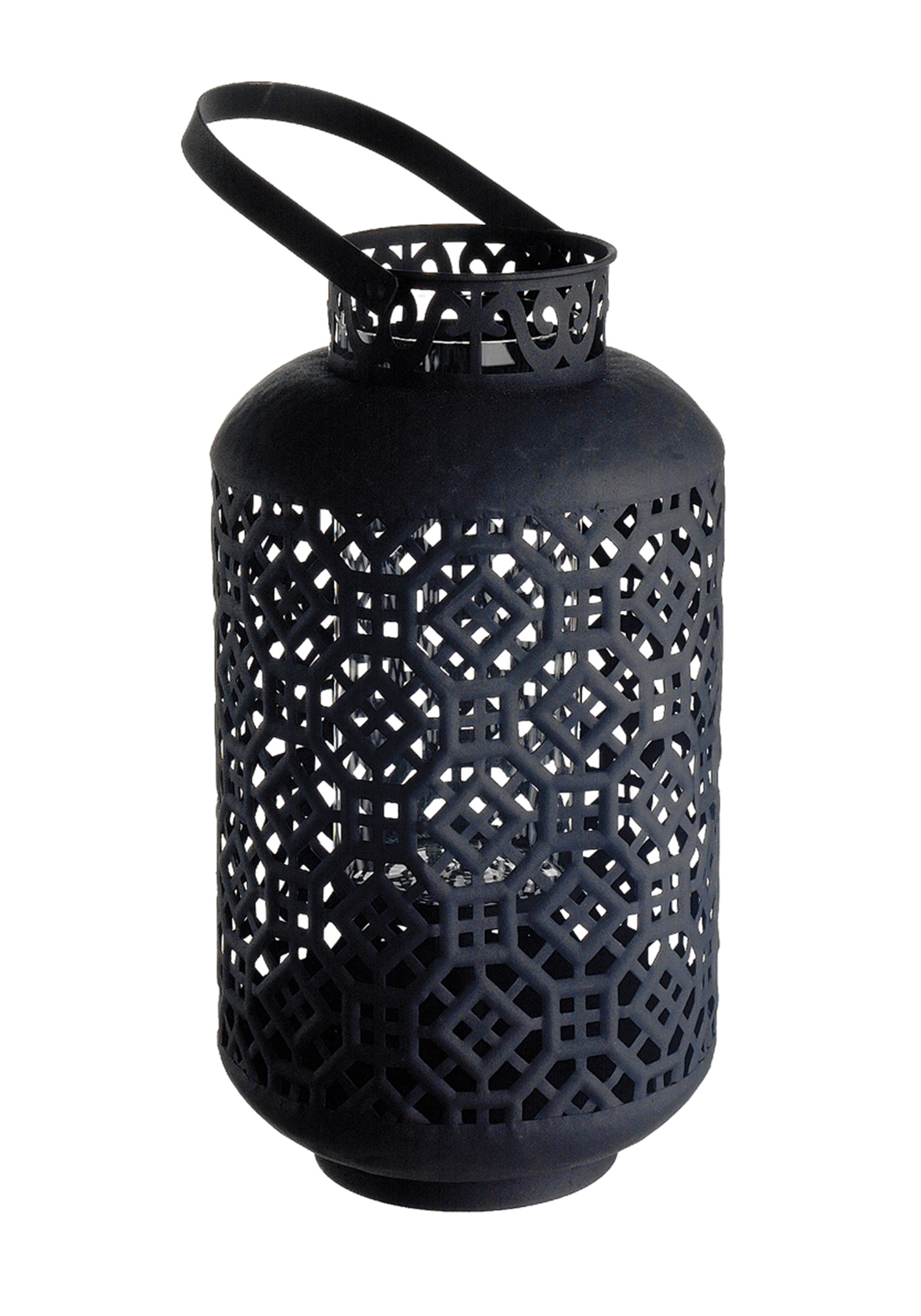 ---
4.75 Polyresin Skull
"You can never have enough skulls in your life. Sure, you already have one in your head, but a few more to decorate your mantle or one on the book case never hurt anyone. No, really! Despite looking pretty realistic, this polyresin skull is NOT made from human bones, but you don't have to tell your friends that. It can be our little secret."
Price: 7.99
---
9.5 Polyresin Skull
"Do your friends think that you're a little weird because you enjoy macabre home decor? Well, invite them over for a nice feast. Set the table, light the candles, and of course place this 9.5 Polyresin Skull in the center of the table. They'll change their thought on macabre decorating in no time!"
Price: 28.99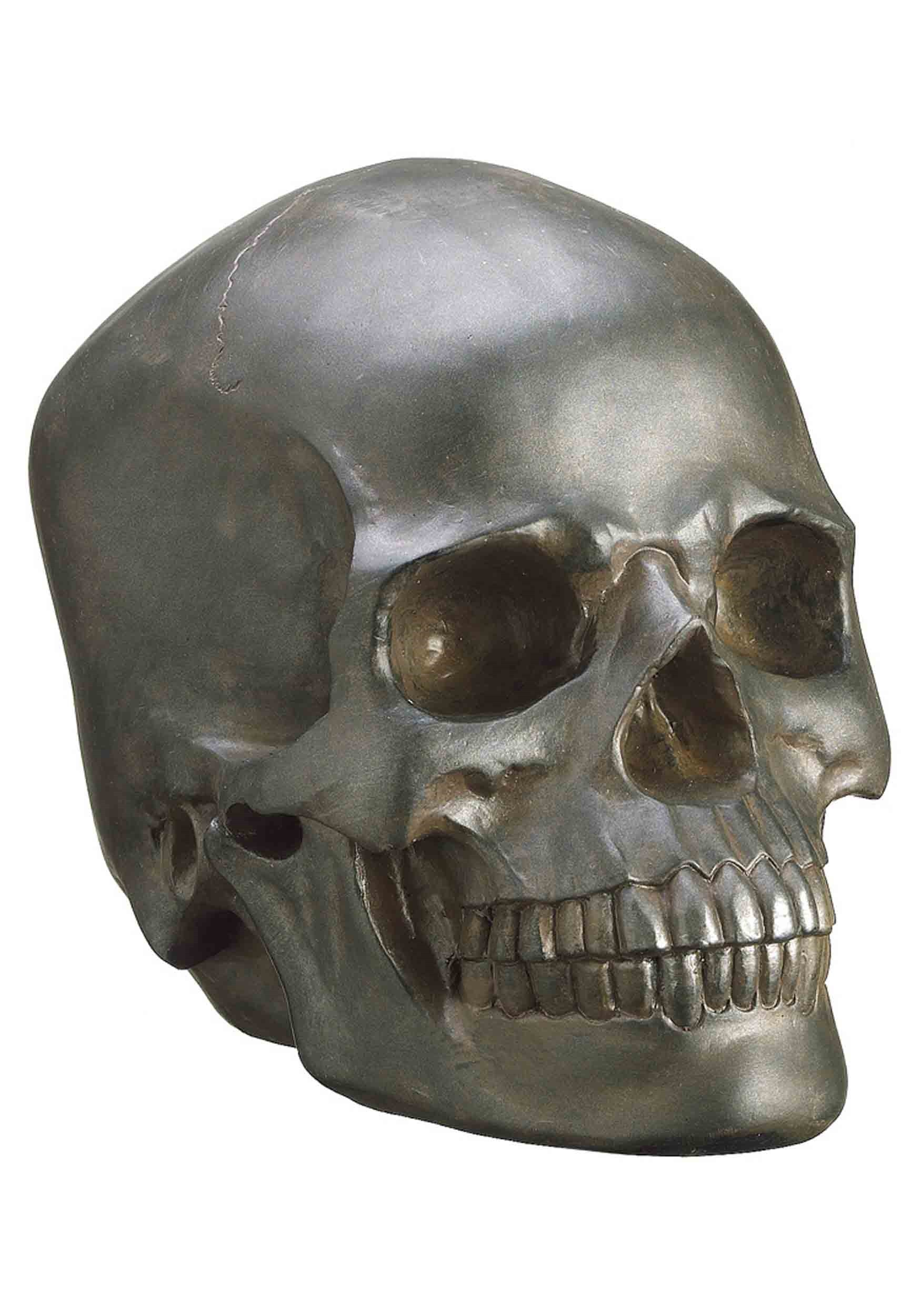 ---
12 Polyresin Stacking Skull
"One skull, two skulls, three. Stare into these skulls and you'll belong to me! This year, it won't take much for your guests to succumb to your spells and hexes. Just decorate your party scene with this stacking skull decoration and they're sure to be overcome with your macabre style. They'll be so transfixed they might not even notice when you start taking their body parts!"
Price: 24.99
---
16 Spider Web Linen Pillow
"Have you ever wondered why haunted houses tend to be full of spiderwebs? Well, there are lots of possible reasons. But maybe one is that ghosts just don't have much time for housecleaning--they're too busy scaring the daylights out of unsuspecting visitors. You can start transforming your living room or den into a haunted space by adding this 16 Spider Web Linen Pillow! Even if you don't share your home with a real ghost, you can perhaps make guests think you do...."
Price: 28.99
---
17 Inch Beaded Ice Cone
"You know what's fancy? A crystal beaded cone! Add this 17 Inch Beaded Ice Cone decoration in your living room as a great way to advertise, 'hey I'm fancy!'"
Price: 14.99
---
24 Inch Beaded Ice Cone
"Make this 24 Inch Beaded Ice Cone part of a table centerpiece arrangement. Or you could surround it with artificial greenery and twinkle lights, It would also look good in front of a mirror, surrounded by glowing candles. It will sparkle with reflected light!"
Price: 19.99
---
29 Inch Beaded Ice Cone
"This 29 Inch Beaded Ice Cone will reflect light and sparkle as part of any holiday display. Surround it with twinkle lights in front of a mirror, Or use it as part of a table centerpiece arrangement. Or maybe surround it with artificial greenery. Use your imagination!"
Price: 28.99
---
6.5 Inch Black Glittered Pumpkin
"If the mood of your Halloween decor is dark and moody, this 6.5 Inch Black Glittered Pumpkin is a perfect addition to your scheme! Of if you just generally like a Gothic feel, it's good for that, too."
Price: 14.99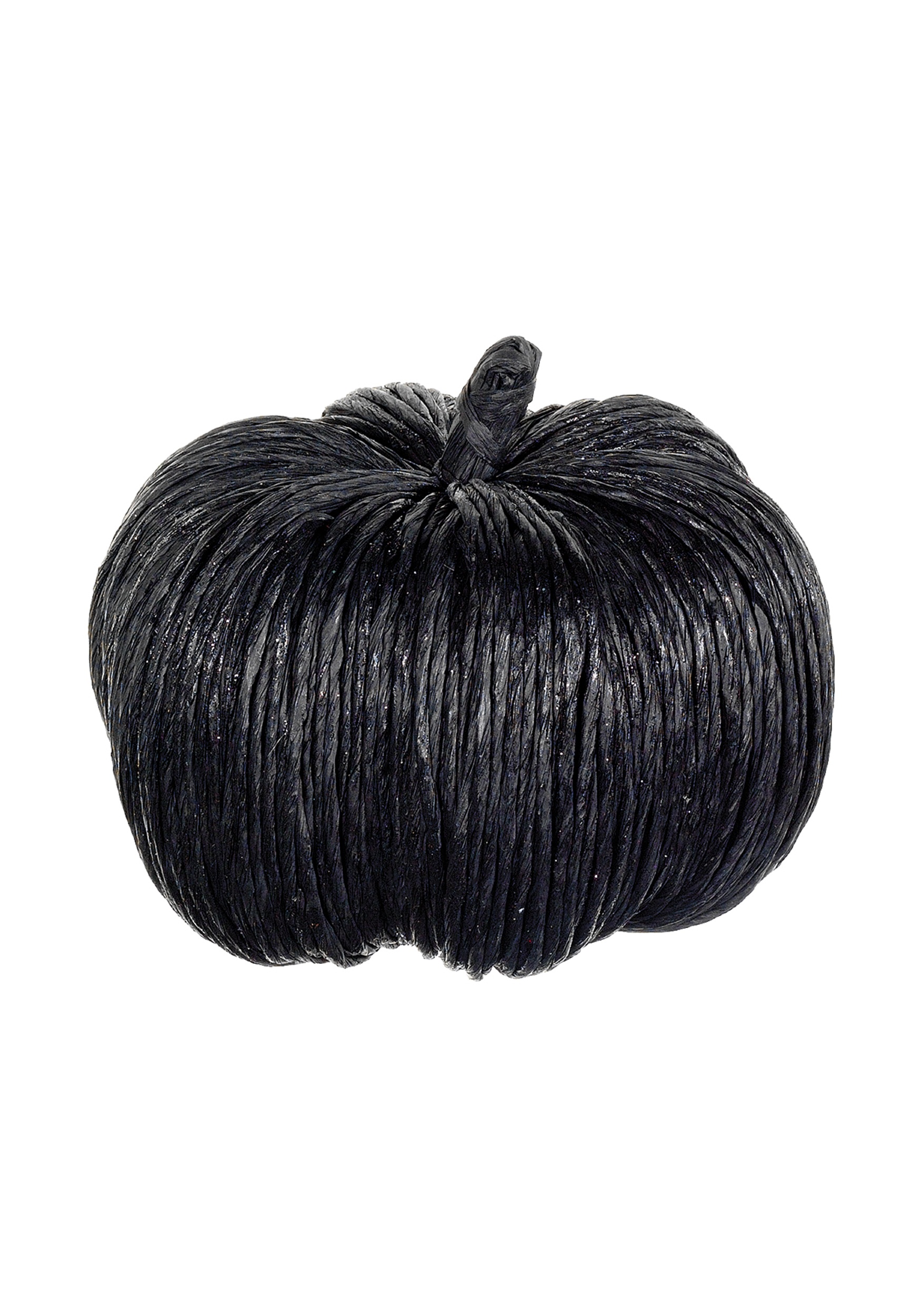 ---
9 Inch Glitter Spider w/ Clip
"Some people find spiders creepy, or kind of icky. We think they're kind of cute, but then again, we like witches, headless horsemen and other crazy stuff that most normal people find scary. If you're like us and you want to have a new spider friend to decorate your home, or if you want to freak out all those people who do think arachnids are creepy and scary, this little guy is a no-brainer. It's 9 inches of spidery, glittery, creeptastic goodness!"
Price: 6.99
---
9 Purple Mercury Glass Perfume Bottle
"This 9 Purple Mercury Glass Perfume Bottle is a great decorative gift for someone who loves the look--but not the price tag--of antique glass bottles. It's a replica of a 19th century design and would look good as part of an arrangement on a dresser, fireplace mantel or bookshelf. Or use it to help set the scene for a witch's potion lab. NOTE: does not actually contain mercury, but not recommended for use with beverages."
Price: 24.99
---
22 Haunted House w/ Music and Lights
This decoration looks like it just popped out of a Tim Burton movie. This cool decoration makes an eerie high pitch noise. The doors and windows also light up and change color. This decoration looks great when placed in a large picture window!
Price: 38.99
---
23 Inch Black and Purple Feather Wreath
This wreath was assembled by a very wicked witch. You don't want to know how many magic ravens it took to make this feathered decoration. Hang it on your door for a Gothic-style look.
Price: 34.99
---
Glittered Feathers in a Box
"Oh, it's the elusive black glitter feather! This one of a kind feather is very rare. Witches use it for their potions and spells because of its' magical qualities. Pick up these Glittered Feathers in a Box to add some magic to your home."
Price: 3.99
---
14 Inch Black Owl
"Most people think that black-feathered owls are just a myth. Boy, are those people wrong! Black-feathered owls are mythical beings that are rarely seen by people, but they really do exist. They are just really great at lurking in the shadows. This 14 Inch Black Owl will look great lurking in your room or den!"
Price: 38.99
---
20 Glittered Raven
"Lenore! Just an echo you might tell yourself. Nothing more. Then you see the darkened silhouette of the shadowy raven. Perhaps it was the raven that said the name of your long lost love? No, it couldn't be?! Now, imagine that kind of echoing terror rippling through your guests as they look at this sparkling raven decoration. Creepy, right? Of course, you could always hide and yell out Nevermore to frighten your guests. We tried that out. It was pretty cool."
Price: 24.99
---
6 inch Spider Web Lace-covered Skull
"Skulls are a good thing. It's like a little helmet for your brain and without it, your head might look a little strange. They're also kind of creepy, so they make a perfect haunted house decoration. Getting a real one requires a complete lack of moral scruples and some illegal behavior. Getting this one, just requires a few clicks of your mouse. We think getting this one as a decoration is a much better idea."
Price: 7.99
---
14 inch Laced Spider Web Skull
"Lots of people have skull decorations. And lots of people probably have spider-web lace decorations too. But with this deluxe laced spider web skull decoration you can combine both of these. This isn't your ordinary skull, it's giant. Over a foot high. It's sure to make a statement at your next spooky gathering!"
Price: 38.99
---
24 Rubber Spiders in a Box
"If there's anything your home needs more of, it's creepy, tiny spiders. Real ones bite and make a mess out of your home with spiderwebs, so we came up with an alternative. These little guys have some beady little red eyes that put real ones to shame. Not only that, but have you ever tried to order 24 live spiders? It's not as easy as you might think and spider dealers are a tough crowd to work with."
Price: 8.99
---
24 Inch Feather Cone Topiary Black and Purple
"They say this here tree is very rare and mystical... an import from another realm where tree leaves are like feathers, with colors reminiscent of a winter night's sky. Usually only wizards and witches have them in their lairs, because it's said to help summon ghosts and spirits for the witching hour. We're thinking this 24 Inch Feather Cone Topiary would look great in your home regardless as to whether you're a witch or wizard! Don't ask us how we got it, but if you have a real witch over for dinner this Halloween, don't be surprised if their very impressed by your new acquisition."
Price: 26.99
---