Wolf Pendant
"Now, when you're skipping along to Grandma's house and the Big Bad Wolf comes looking for trouble, instead of getting eaten by him, you can just flash your snazzy pendant and show him that you already have a wolf in your life. This one is totally less demanding too."
Price: 24.99
---
29 Inch Beaded Ice Cone
"This 29 Inch Beaded Ice Cone will reflect light and sparkle as part of any holiday display. Surround it with twinkle lights in front of a mirror, Or use it as part of a table centerpiece arrangement. Or maybe surround it with artificial greenery. Use your imagination!"
Price: 4.99
---
24 Inch Feather Cone Topiary Black and Purple
"They say this here tree is very rare and mystical... an import from another realm where tree leaves are like feathers, with colors reminiscent of a winter night's sky. Usually only wizards and witches have them in their lairs, because it's said to help summon ghosts and spirits for the witching hour. We're thinking this 24 Inch Feather Cone Topiary would look great in your home regardless as to whether you're a witch or wizard! Don't ask us how we got it, but if you have a real witch over for dinner this Halloween, don't be surprised if their very impressed by your new acquisition."
Price: 29.99
---
6' Burlap Garland
"This 6' Burlap Garland is the kind of thing you might see in a simple craft or decorating magazine. The likes of Martha Stewart or Rachael Ray would give detailed (and not necessarily simple) instructions on how to make this and use it in a rustic decor scheme. And they would tell you to use the scraps leftover from making your own scarecrow! If you're just not that crafty but want the look anyway, we have your solution! Hang this garland along a stairway or porch railing, a fireplace mantel, or over a doorway. Or lay it in a wavy pattern around dishes on a buffet table. No matter how you choose to use it, your friends will think you took lessons from Martha!"
Price: 9.99
---
Adult Overhead ALF Mask
"They just don't make aliens like they used. Nowadays, all the aliens on TV are hideous looking monstrosities that are trying to take over the world. We remember a time when TV sitcoms had friendly aliens, who wanted to help teach life lessons to human families. We remember a time when there was a Alf.Yes, the 80's were the decade of Alf, one of our all-time favorite aliens. We loved him so much, we often wondered what it was like to be him, so we took the only logical next step and made this highly detailed mask. We really went all out on this one! It has molded features in front that recreate his face, while the top and sides are both covered in synthetic fur. All you have to do to become the sitcom character is put it on your head.Of course, we do have to warn you that you may have a strange desire to eat the Tanner family's cat once you put it on, so make sure there are no felines within a 2 mile radius!"
Price: 29.99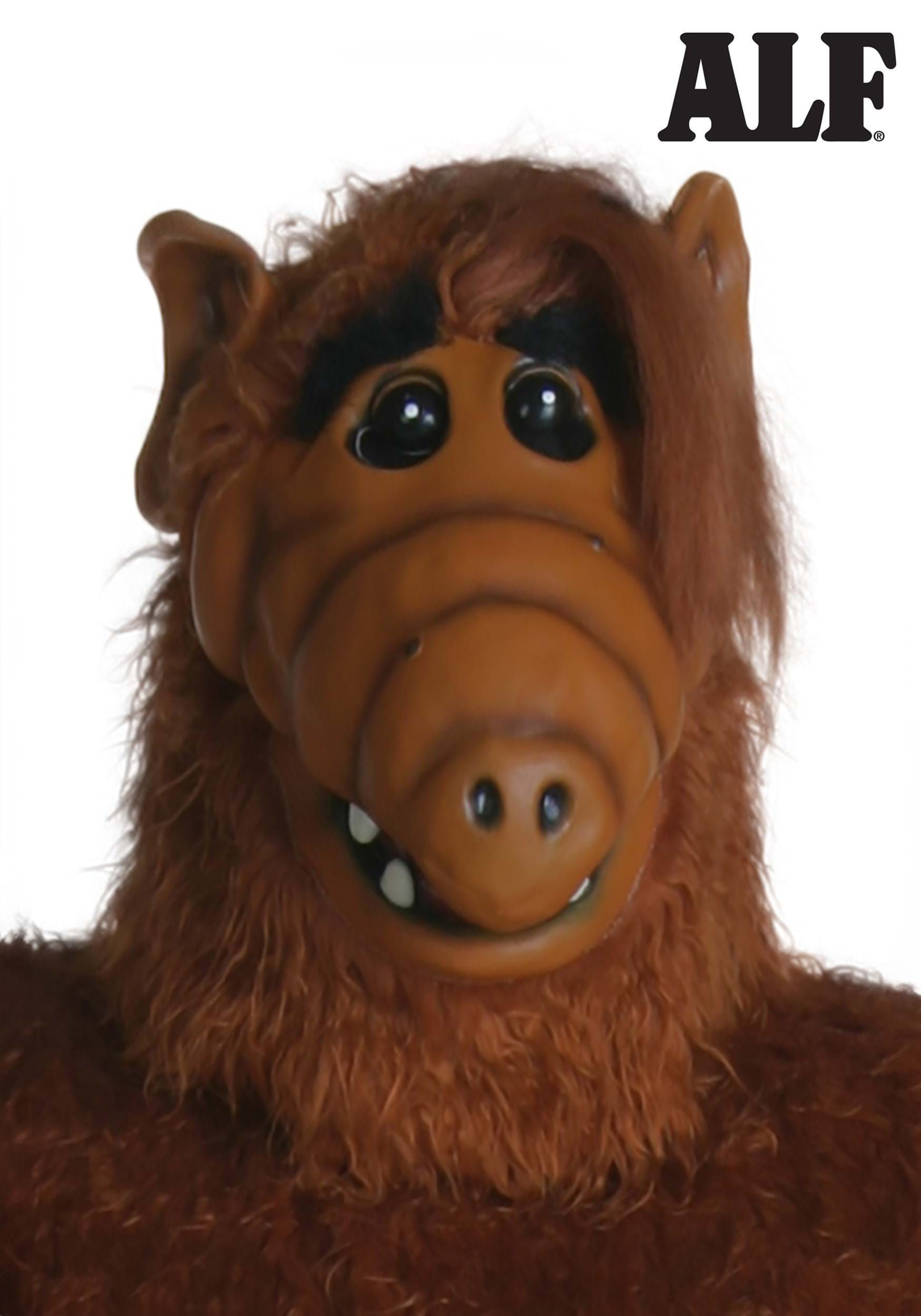 ---
Creep Carnival Vacuform Sign
"Do people constantly enter places that you don't want them to enter? We've got a solution for you. Clowns, skeletons and blood. Just one of those three things is a major deterrent to anyone trying to go somewhere that they're not supposed to, but this sign has all of them."
Price: 4.99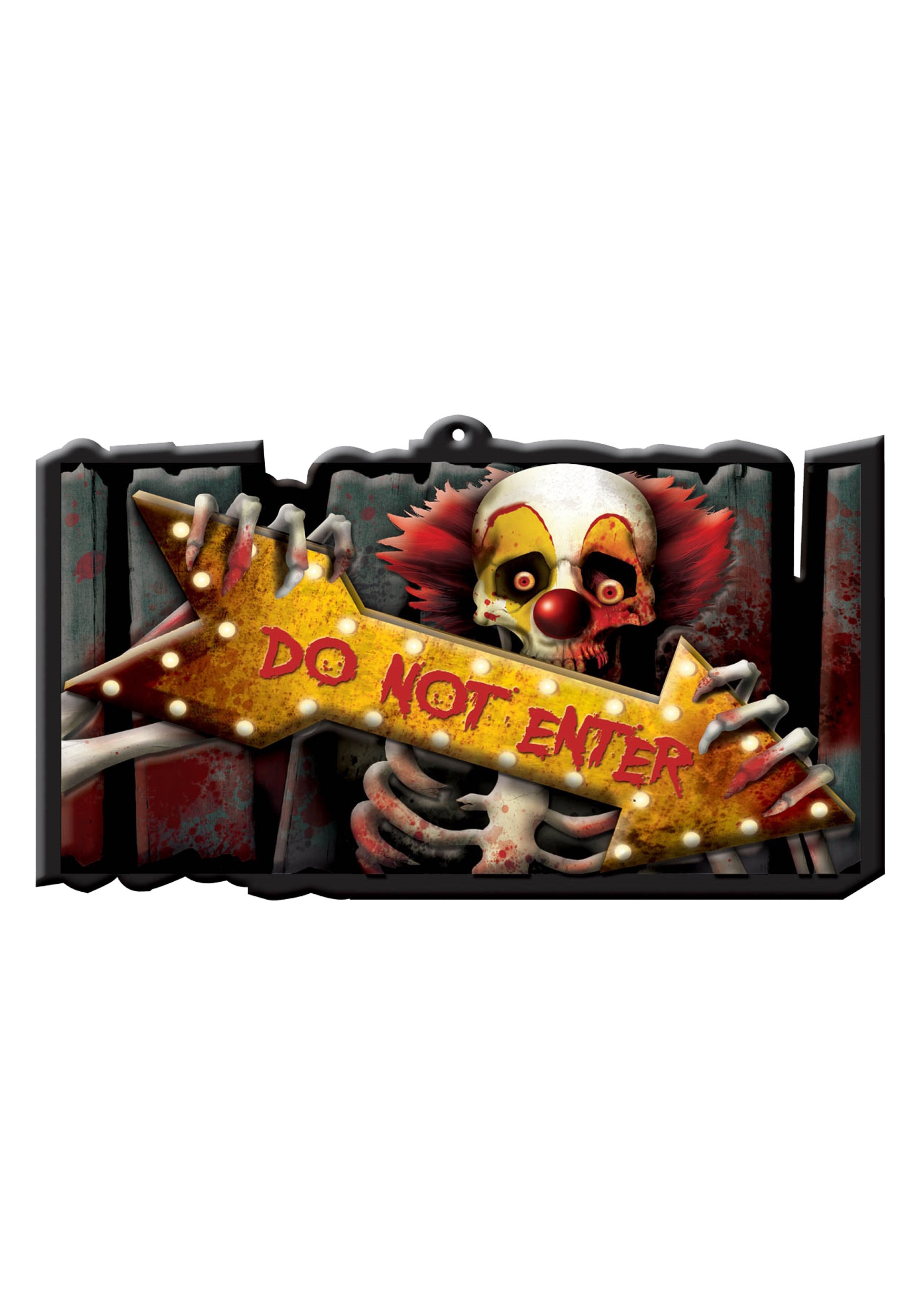 ---
Green Tutu
Need to add a touch of green to your costume? Well we have the perfect thing for you. This green tutu will make your look pop and works with a leprechaun look or for a ballet costume.
Price: 19.99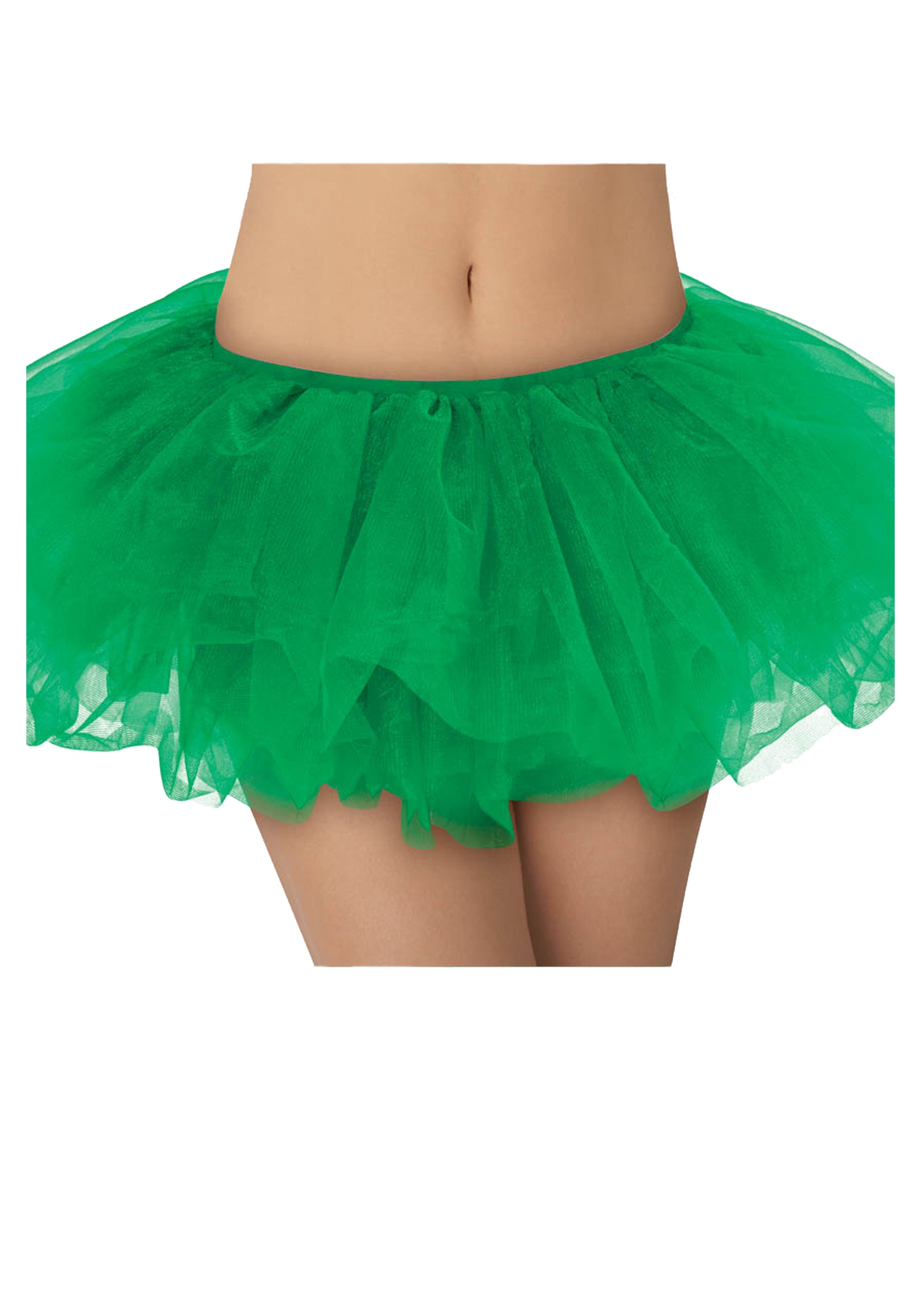 ---
Green Fishnet Long Gloves
"Are you a fan of bringing dead trends back to life and making them popular again? Well, one fad that sadly got left behind in an ancient time known as the 80's was actually quite interesting. At the time it was groundbreaking. We are all well acquainted with fishnet stockings, like, no big deal, but how about fishnet gloves! Mind blown, right? We know. Leave it to the 80's to change the way you think about life forever. Now, as mankind does all too often (just ask Tesla), this great invention has been overlooked and lost in the catacombs of time. However, you (like the 90's did for Tesla) can raise popular interest in this amazing accessory and help to make the world a better place, where everyone wears fishnet gloves! Of course, if you fail at bringing them back into the spotlight you can always just blow the dust off that old time machine you have laying around and head back to the 80's. There you can party with people who truly know how to live life to the fullest and you'll blend "
Price: 3.99
---
Star Wars: The Force Awakens Premier Kylo Ren Helmet
"Star Wars has proven that being a great villain has a lot to do with what kind of mask you wear. Darth Vader's mask was enough to give kids the creeps for years to come. Kylo Ren's mask follows suit over 30 years later. Now, you can have the mask that inspires dread into an entire galaxy with this Premier Kylo Ren Helmet which recreates the helmet worn by Adam Driver in The Force Awakens. With unmatched detailing, this mask not only serves as a high quality replica for transforming into the character, but also works as an essential piece to your collection."
Price: 849.99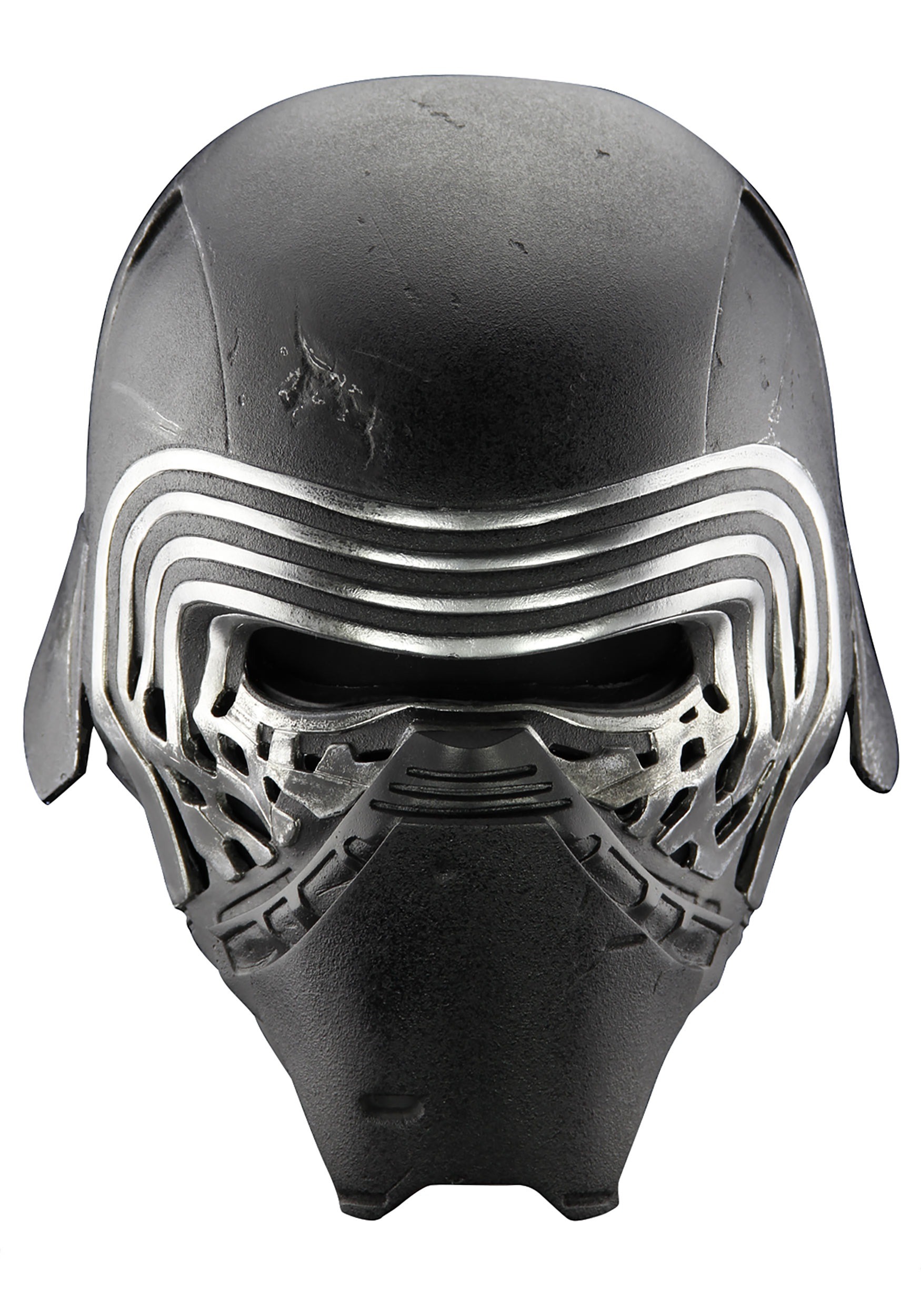 ---
Star Wars: The Force Awakens Captain Phasma Premier Helmet
"Are you leader material? The First Order is looking for one motivated individual to take the reigns of a legion of Stormtroopers! Of course, the first thing you're going to need if you want to take on the job is this Captain Phasma Premier Helmet from Star Wars: The Force Awakens. This high quality replica was created from digital scans from the original prop from the movie and comes with a metallic chrome paint scheme and translucent black visor. That means it looks just like the one worn by Gwendoline Christie in the movie, so you can wear it while you command a squad of troopers into a vicious battle, or you can make the centerpiece to your Star Wars collection."
Price: 799.99
---
Men's Green Tuxedo
"Make a grand entrance at your prom or St. Paddy's Day event in this Men's Green Tuxedo! Add our matching green cane, shoes, and top hat for the total package, and everyone else will be green, too--with envy."
Price: 89.99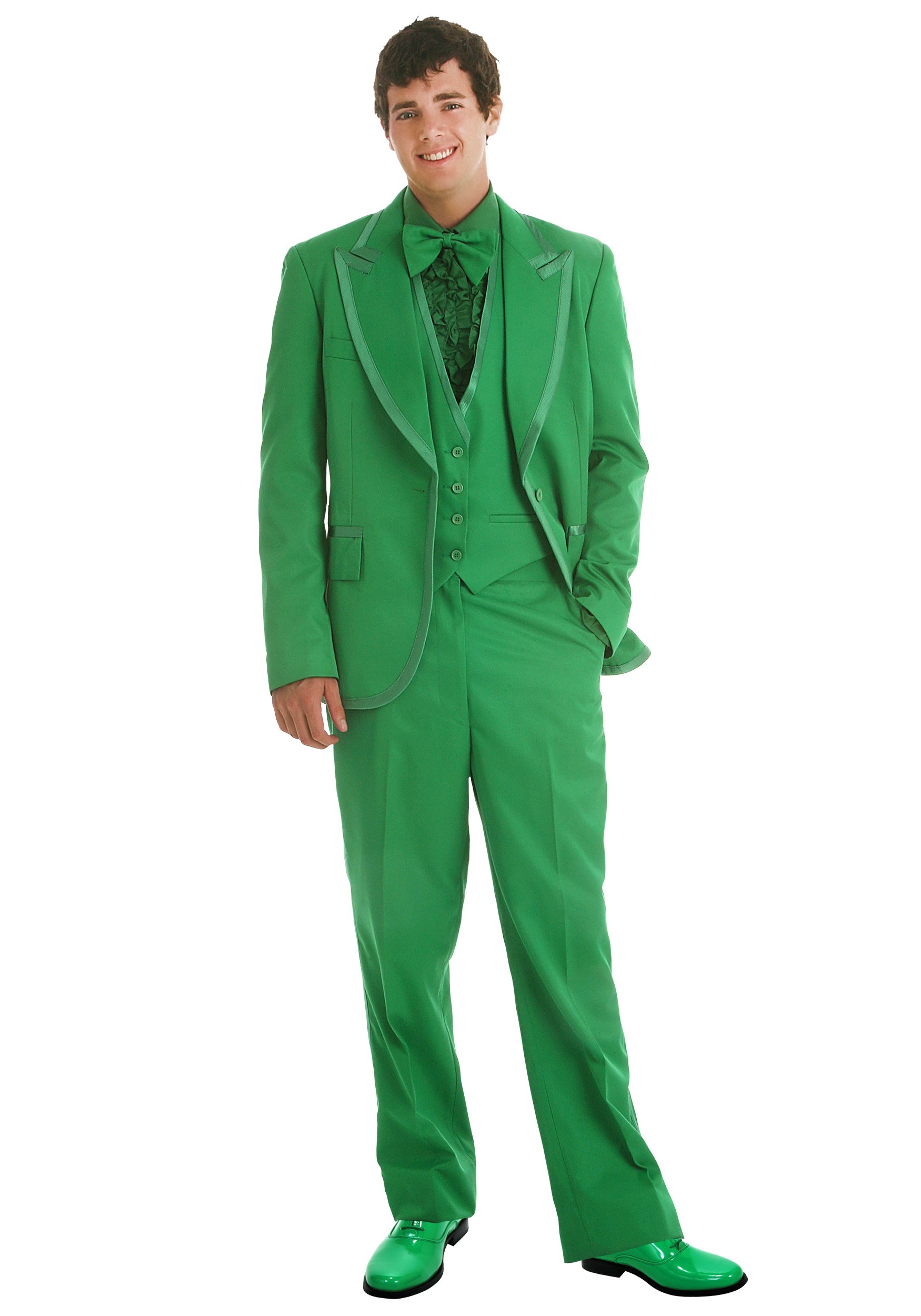 ---
Men's Pink Tuxedo
"Did you know that pink was once thought to be a masculine color that was too strong for women? Prove that you're man enough for it with this this Men's Pink Tuxedo, and finish your look with our pink shoes, pink socks, top hat and cane which are sold separately."
Price: 89.99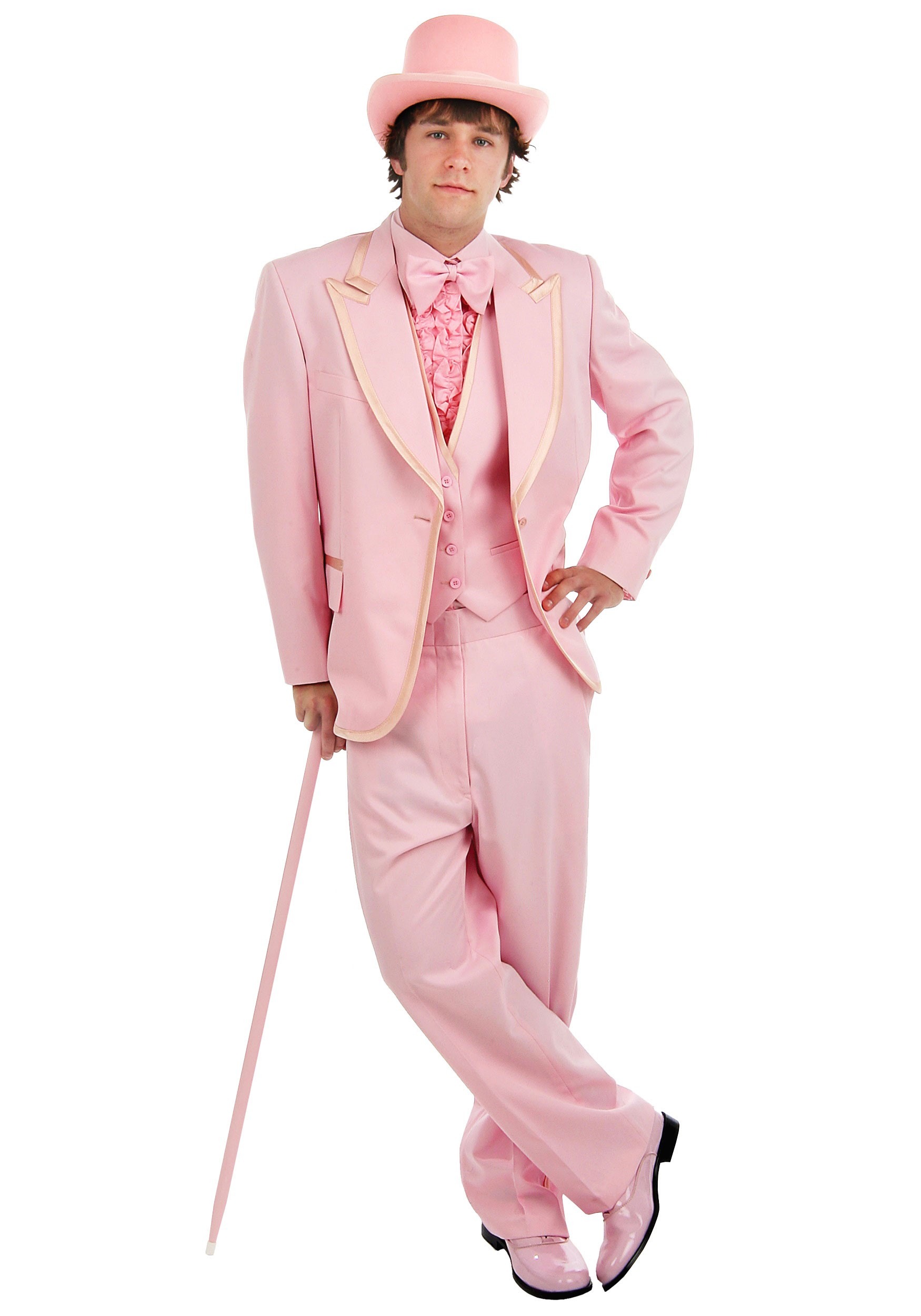 ---
Men's Pink Tuxedo
"Did you know that pink was once thought to be a masculine color that was too strong for women? Prove that you're man enough for it with this this Men's Pink Tuxedo, and finish your look with our pink shoes, pink socks, top hat and cane which are sold separately."
Price: 89.99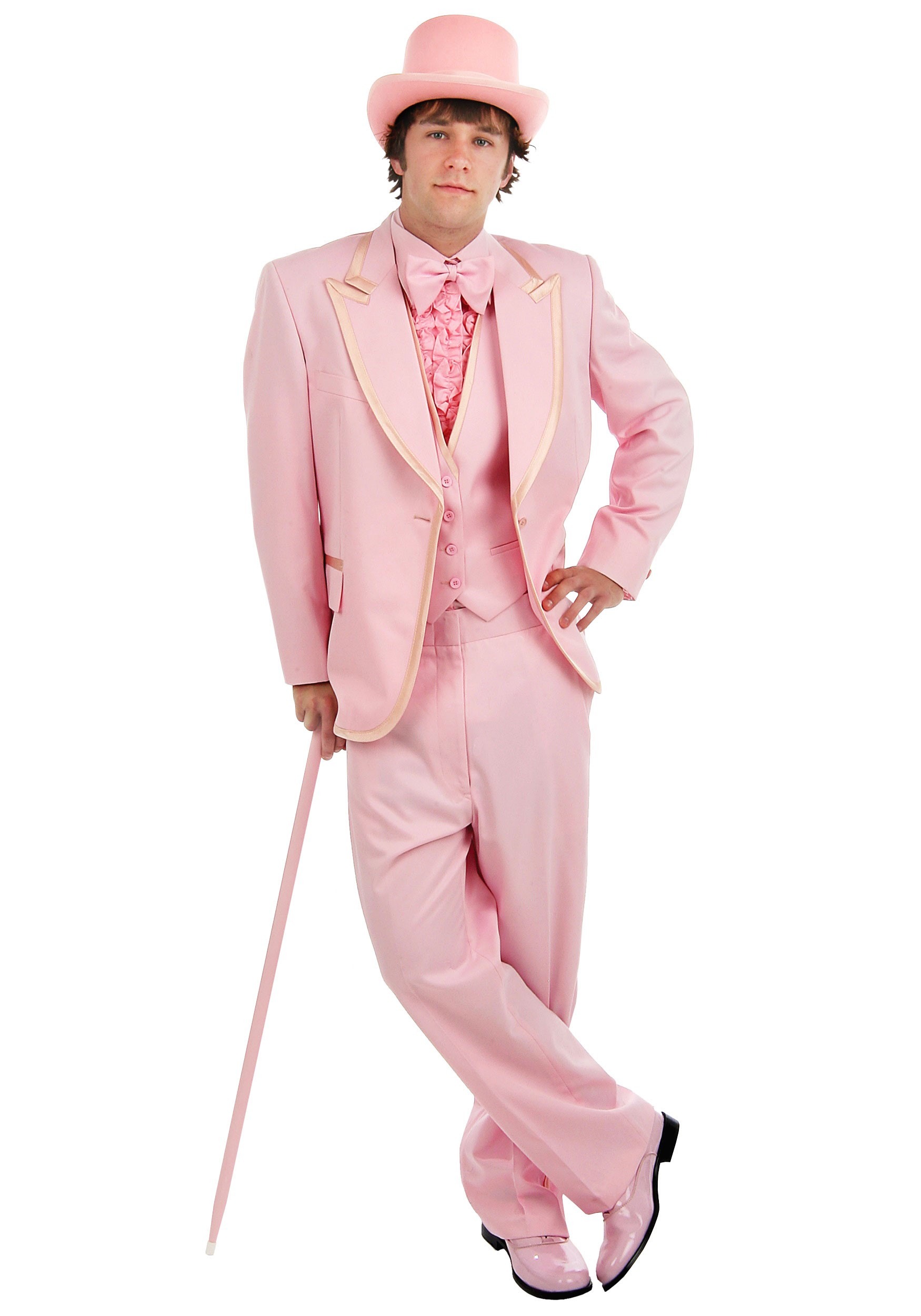 ---
Men's Yellow Tuxedo
Make a bold and bright statement at your next formal occasion with our Men's Yellow Tuxedo. The retro cut and contemporary color are sure to make a lasting impression. Add sophistication and class when you pair this tux with our matching yellow shoes and cane!
Price: 44.99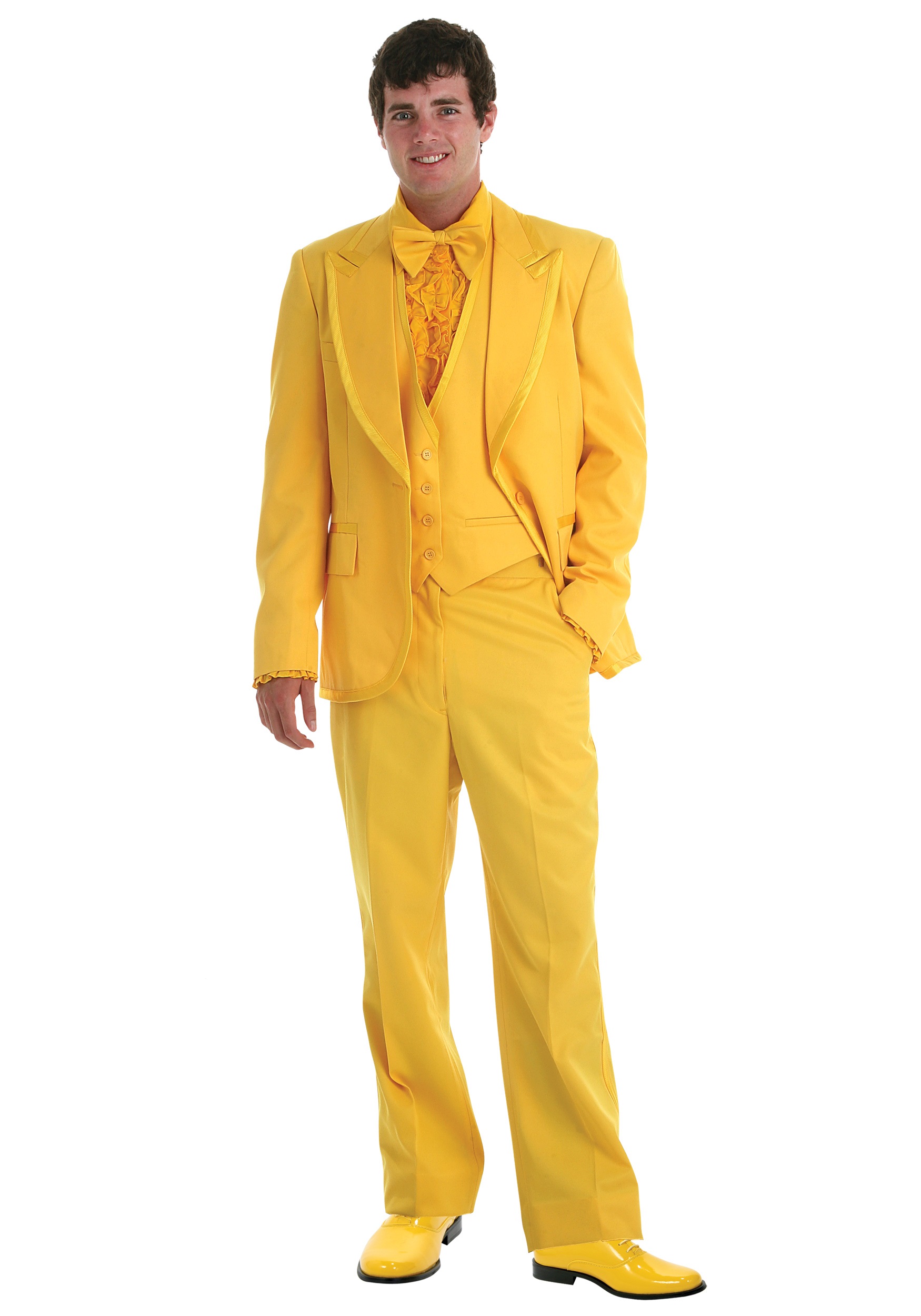 ---
Men's Pink Socks
"You might be asking yourself, Why do I need pink dress socks? Of course, our reply would have something to do with the fact that you have a pink tuxedo that needs matching socks."
Price: 6.99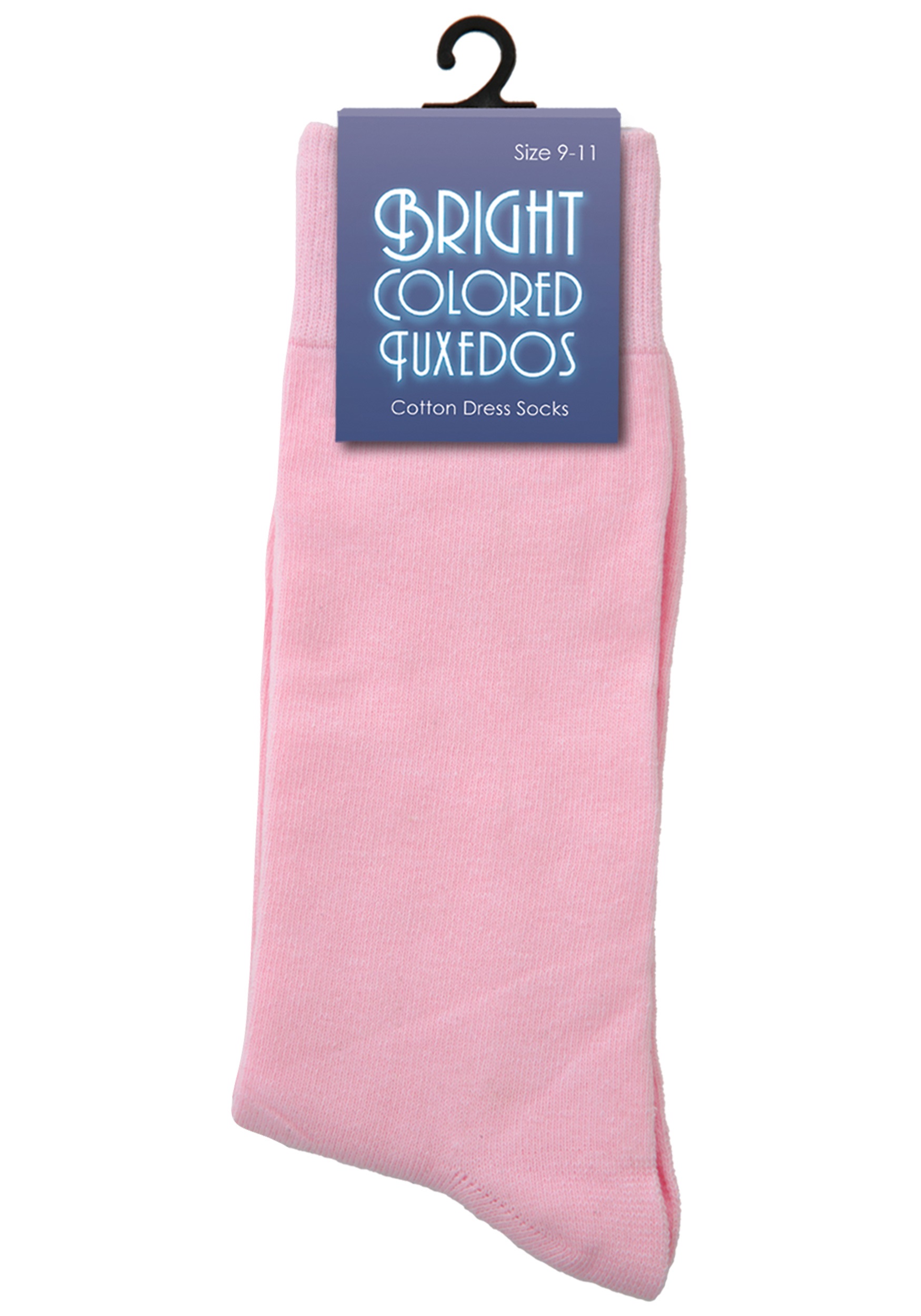 ---
White Cane
"We can't guarantee that this white cane will improve your ability to walk, but it does make you look like a class act while you're walking around. Just give it a try with one of our tuxedos and see what happens."
Price: 19.99
---
Yellow Cane
"We could go into specific details about why you need a yellow cane, like to wear with your yellow tuxedo, or to dress up like a fancy banana. Chances are though, you have a pretty good idea what you want to do with this cane and it's way more fun than anything we could tell you to do with it."
Price: 19.99
---
Pink Tux Shoes
"The kind of shoes you wear says a lot about who you are and there are many reasons for you to wear these Pink Tux Shoes. The obvious reason, of course, is because you have a dashing new pink tuxedo that you want to wear and you need a pair of shoes to match. But don't let your imagination stop there! These pink shoes are much more than just a snazzy accessory that you pair with matching formal wear. They're a statement. They say to the world, I love being alive! I love to live a life of beautiful colors! I will not be forced to dress my feet in bland colors! Wear these shoes not because you need to match you tuxedo, but because they're a statement to the world about how awesome your feet are!"
Price: 14.99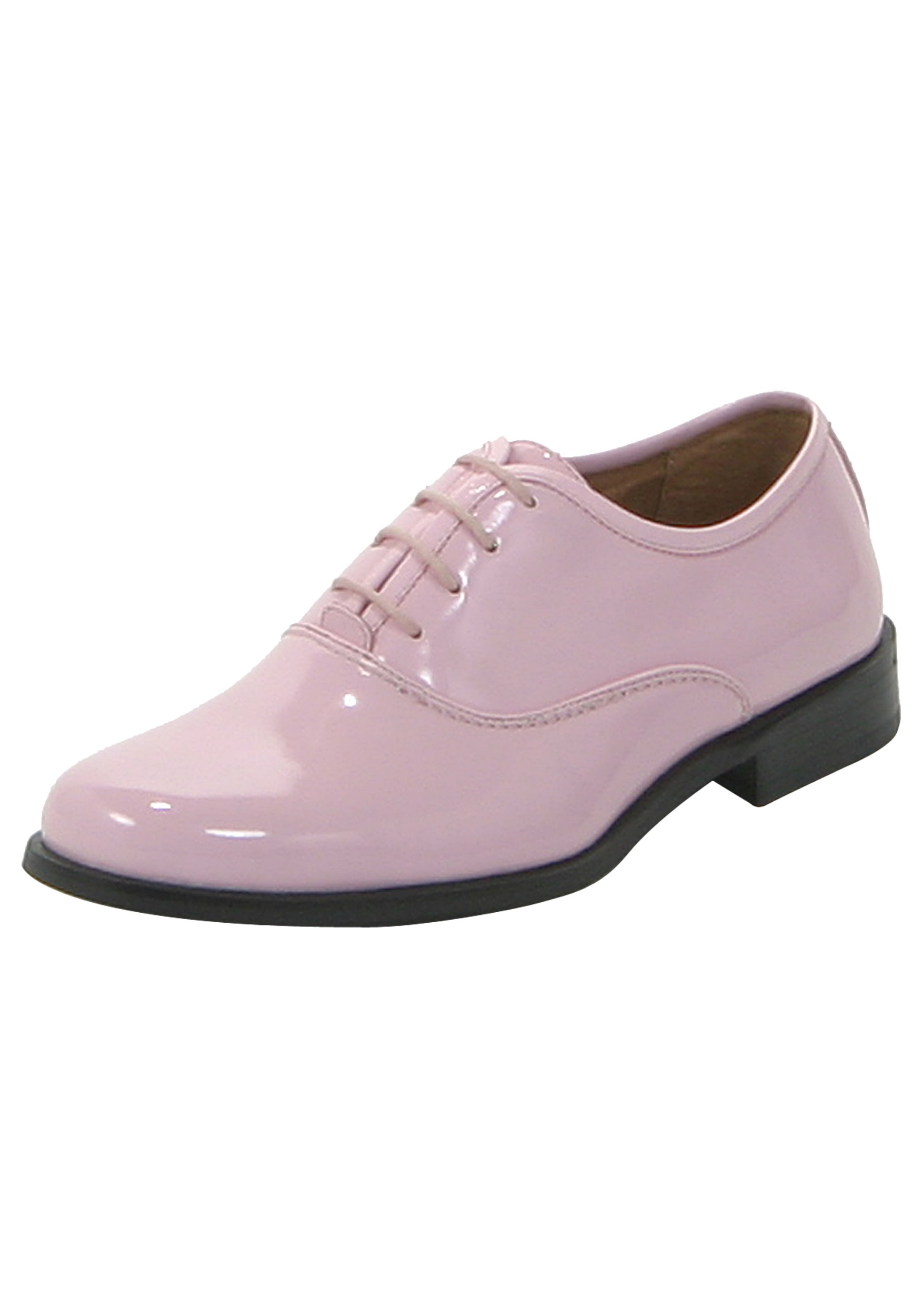 ---
Men's Red Gangster Shoes
"What can we say about these red tuxedo shoes. They're red, they're shiny and people wear them on their feet, although we once saw a guy try to wear them on his hands."
Price: 14.99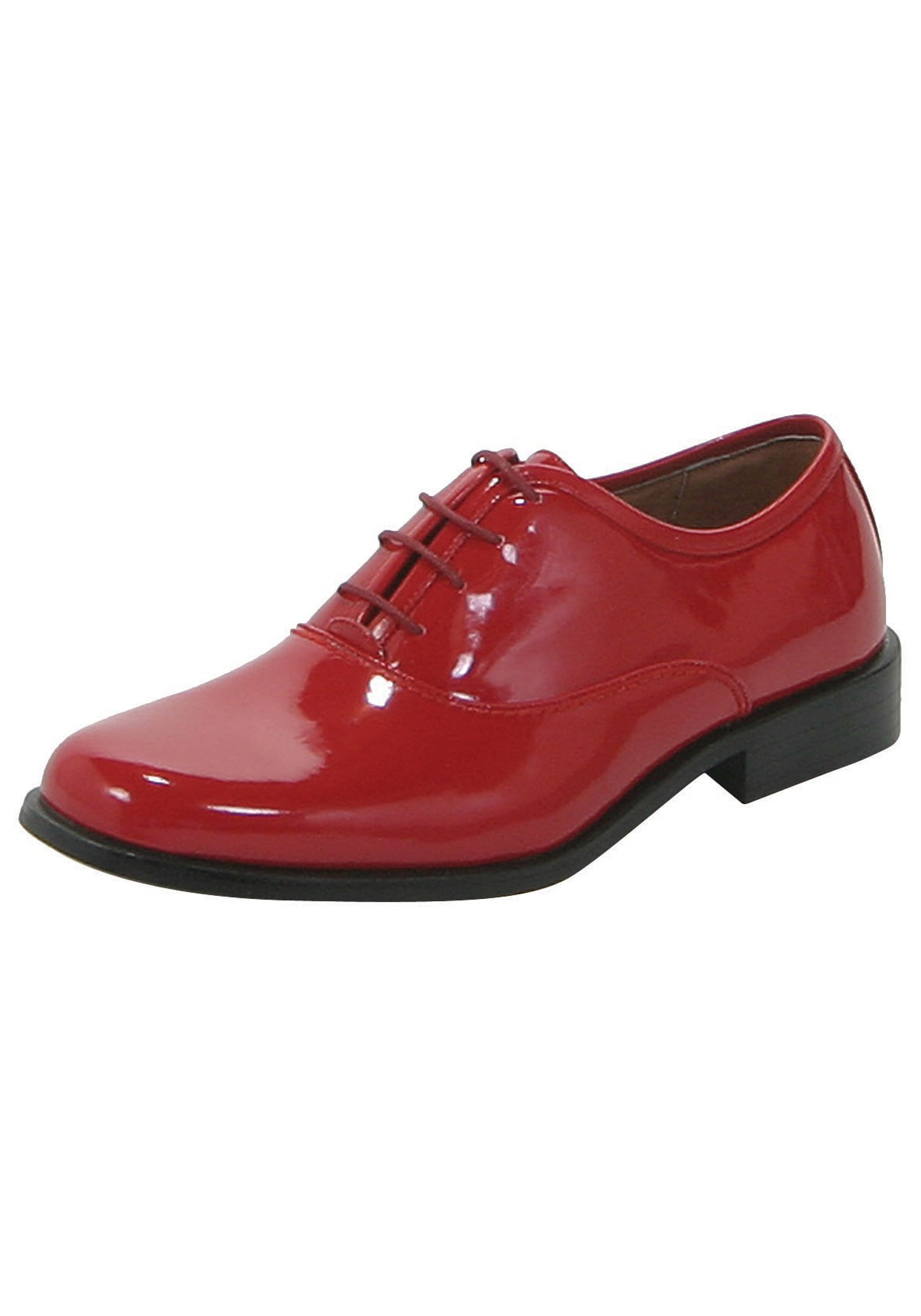 ---
Yellow Tuxedo Top Hat
"Accessorize, accessorize, accessorize. If you're sporting a full-on yellow tux, then yes, you will need a Yellow Tuxedo Hat. There's no way around it, this hat is the ultimate statement piece and the perfect way to brighten up anyone's day!"
Price: 2.99
---
Blue Garter
"Our sexy blue tuxedo looks great on its own, but it will look even better when you add this blue garter! It's an eye-catching item that won't go unnoticed during your special occasion, be it prom or that big Halloween party."
Price: 0.99
---
Orange Garter
"What's a garter for? Nobody knows, it's one of those mysterious objects handed down through the ages. Why it exists can't be said, but that it does exist is nothing but truth! So now that you're not all hung up on the why questions, now you can move forward with picking out the perfect garter. May we recommend our orange one? It's unique, and goes with our sexy tuxedo perfectly."
Price: 0.99
---
Blue Tuxedo Coat
"You tried the classic black tuxedo and bowtie, but it just didn't feel right. It just wasn't you. The magic was nowhere to be found... and then you tried on this blue tuxedo jacket, and suddenly, the skies opened and you knew you'd found the one! Don't forget to add our other blue accessories to complete the ensemble."
Price: 14.99
---
Orange Tuxedo Pants
"When it's time to dress up, you've gotta dress to impress. Get a stylish Lloyd look in these Orange Tuxedo Pants. It's all the rage in Paris, Malian, and where you decide to go."
Price: 4.99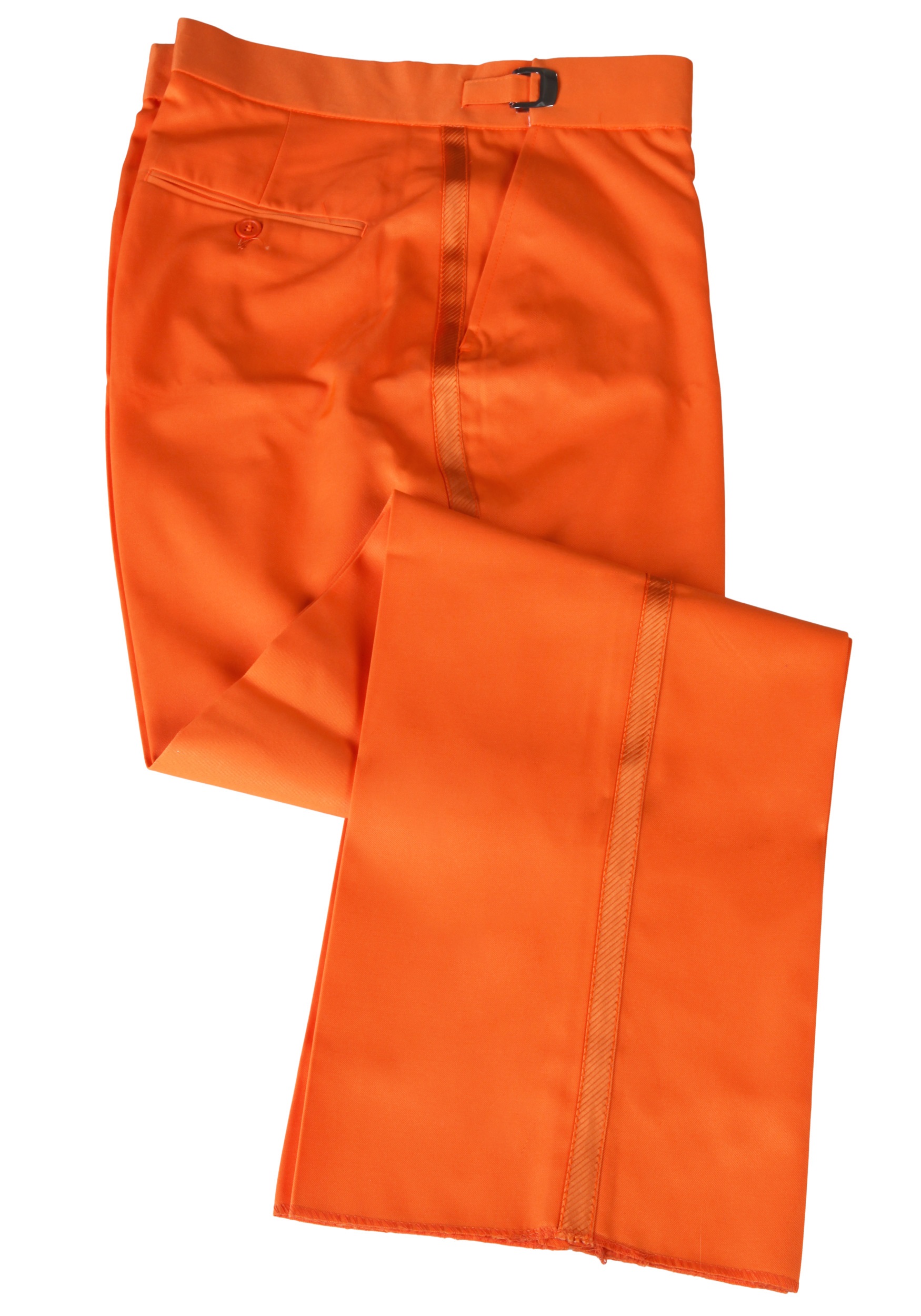 ---
Black Ruffled Tuxedo Shirt
"Add a classy vintage touch to your formal look with this black ruffled tuxedo shirt! Wear it to any dressy event, from prom to weddings to award ceremonies. Pair it with our black tux for a monochromatic look, or mix and match with a different colored tux."
Price: 19.99
---
Orange Ruffled Tuxedo Shirt
"Make a bold color statement when you wear this Orange Ruffled Tuxedo Shirt! Stand out as Jim Carrey's character Lloyd from the movie Dumb and Dumber, or just be dashing. Add our matching orange shoes, cane and top hat to complete your color scheme."
Price: 24.99
---
Yellow Ruffled Tuxedo Shirt
"What's a tuxedo without the right shirt? You can't be in yellow from head to toe and then wear white underneath... you have to complete the ensemble with our yellow tuxedo shirt! It has ruffles for extra fanciness, and will really make the rest of your look pop."
Price: 14.99
---